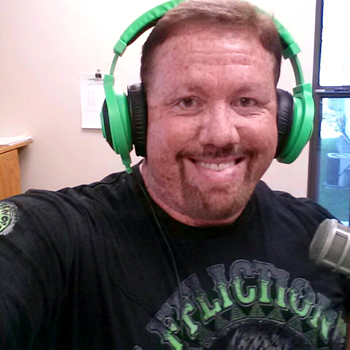 Name: Darren… (Helton is also on my birth certificate)
Age: "as old as my tongue and a little older than my teeth" (that's from the original movie Miracle on 34th Street)
Favorite Singer / Group: I love all types of music… Billy Joel, Jimmy Buffett, John Legend, Journey, 38 Special, and Daughtry just to name a few and I am an obsessed fan of The Rat Pack (Frank Sinatra, Dean Martin, and Sammy Davis Jr.)
Favorite Actor: Humphrey Bogart (I love the classics)
Favorite Movie: Casablanca (did I mention I love the classics?)
Hobbies: I teach the martial arts I have been an instructor for 26 years teaching Hapkido and Tae Kwon Do. I love to read actual hard copy books (even ones without lots of pictures). I love sports and I'm a huge fan of the Oakland Raiders (yes I'm admitting that)
Other Info you may or may not have wanted to know: I've been in broadcasting for 14 years now starting right here in Iowa back in 1998. I got my first radio gig when the General Manager of a local radio station came to pick up his daughter who was babysitting for my kids and when he saw me he said "Hey Darren you are kind of smart and can talk a little and don't sound to obnoxious, I'm looking for a host for one of my radio shows. Stop by my office next week and we'll talk" I thought he was kidding but I did, and the rest, as they say, is the rest. My most memorable moment in radio was being on the air at 8am Tuesday September 11, 2001 none of us will ever forget that day. My favorite memory in radio was when I got to interview Ted Danson and John Ratzenberger (I love the TV shows Cheers and Becker.. did I mention I love the Classics) Currently I am working on my second degree, this time in Law/Political Science. My greatest life experience(s) actually happen every day just being the father to my four (yes I said four) wonderful children. They make me better than I actually am in so many facets of life.
Be sure and join me for my "Did You Know" segment where I share strange facts that you may or may not have known (who knows when you will be on Jeopardy) and also "Just When You Think You've Heard It All" when I share real life, recent stories that remind us that our lives aren't so bad, and also remind us that we really haven't heard it all… and of course as I like to say THANKS FOR BRINGING ME ALONG!