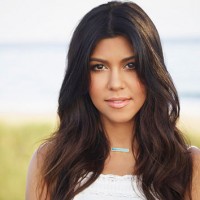 Timothy White/ E!(LOS ANGELES) — Kourtney Kardashian and Scott Disick may have broken up, but apparently he's still a fan of his ex.
Scott responded to a nude photo spread of the Keeping Up with the Kardashians star in Vanity Fair with anInstagram post on Thursday that featured one of the photos, along with the caption, "Now that's 1 hot mama."
According to E! News, the response confused fans, who posted comments like, "Are they back together? I thought that Scott was with someone else," and "Hope she's not taking you back."
Kourtney, 36, shared the same sexy nude photo via Instagram on Wednesday, directing fans to the Vanity Fair website to see more images and to read about them.
Keeping Up with the Kardashians airs Sundays at 8 p.m. Eastern time on E!
Copyright © 2015, ABC Radio. All rights reserved.