True Country AM540 KWMT is preparing to deliver lunch to the working men and women in the field. Producers, listen to KWMT Monday through Thursday each week for your chance to call in, register and win a FREE country dinner for your Planting Crew on Friday, beginning Monday, April 16 and going on until Thursday, June 7th. Our own Duane Murley will be on hand to broadcast live from the winning producers' location and talk the the winner about what they do and how they do it.
Each week, a different region will be allowed to call in and be eligible to win. There will be a different catering sponsor every week.
Congratulations to Week #1 winner, Don Struthers of Collins!
Those in Humboldt, Wright, Webster and Hamilton Counties, Week #2  is your week where you are eligible to win a FREE Country Dinner for you and your Planting Crew! So listen to KWMT to get your name in the hat and good luck!
And now, you can register online! Fill out the form below and get registered for Week #2 of our Planting Edition of Feed the Farmer!
Feed the Farmer is brought to you by:

Stine Seed Company and your local Stine Dealer. Choose Stine Seed to maximize performance on every acre you plant. Online at www.stineseed.com.

Also brought to you by:

Get all the farm equipment you need at Ritchie Brothers' live, unreserved public auctions. Visit www.rbauction.com/farmauction to see what auctions are coming up in YOUR area!

The Feed the Farmer Meal is brought to you by: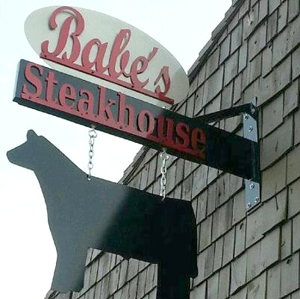 This week, you and your crew will enjoy a PRIME RIB Meal provided by Bae's Steakhouse in Downtown Radcliffe. NO ONE in Iowa serves higher quality USDA Prime Meat Cuts than Babe's Steakhouse. Friend them on Facebook today!

The fuel to get the CREW to Feed the Farmer was sponsored by:

Al's Corner Oil Company and Sparky's One Stops. With 27 locations, including 4 full service truck stops, YOU can stop and get fuel and food EVERYDAY at Sparky's One Stops THROUGHOUT western Iowa!

Click on the Winner's name to see photos and hear audio from the event!
Week #1 Winner: Don Struthers of Collins
Week #2 Winner:
Week #3 Winner:
Week #4 Winner:
Week #5 Winners:
Week #6 Winner:
Week #7 Winner:
Week #8 Winner:
Register Here!