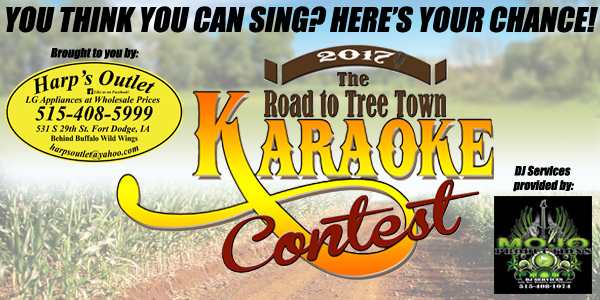 If you love to sing Country Music, join Alpha Media on The Road to Tree Town! You could be center stage in Forest City if you're the BIG winner in the Harp's Outlet Karaoke Contest! Think about it!
Thomas Rhett….Big and Rich…Dwight Yokam…Alan Jackson…Jason Aldean…and YOU!
In the next couple of months, we'll be in several locations with MOJO Productions and your chance to Sing and Win! One winner from each location will compete against contestants from other Alpha Media locations in the Finals, held on Saturday, May 13th at Diamond Jo's Casino in Northwood!
You MUST Pre-Register to participate. First come, first serve with twenty entries total per location.
Contestants will be judged on singing ability, stage presence and style! If you're at least 21 years old, bring your A-Game, and you could be Center Stage, singing your favorite Country Song at the Tree Town Music Festival!
Click here for full contest rules!
Click the location below to Pre-Register for that location!
Friday, March 3rd
Photos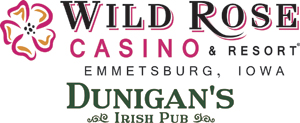 EMMETSBURG
 Friday, March 10th
Photos


FORT DODGE
Friday, March 17th
Photos


POCAHONTAS
Friday, March 24th
7:00-9:00pm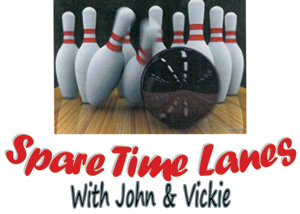 JEFFERSON
Friday, March 31st


Starting at 7:00pm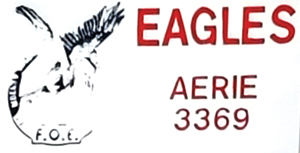 FORT DODGE
Friday, April 7th


Starting at 9:00pm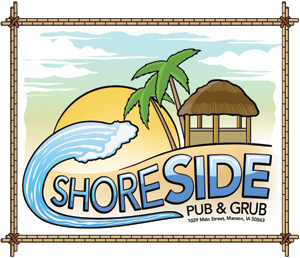 MANSON
Friday, April 21st


Starting at 7:00pm


BADGER
Friday, April 28th


Starting at 7:00pm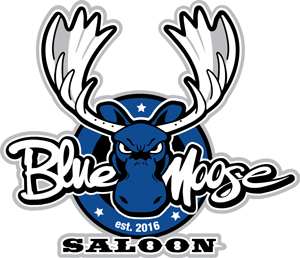 RENWICK
Saturday, May 13th
GRAND FINALE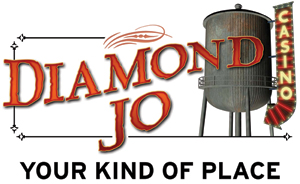 NORTHWOOD