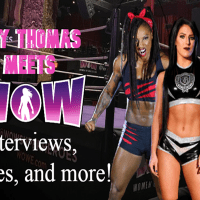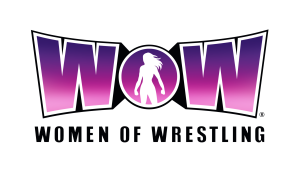 I love professional wrestling.  I have since I was about 8 years old.  Why?  No clue.  I have thought about it over and over again, and I have no idea what exactly it is that makes me love it. But…I do.  I always will.  I love pretty much everything about it.  I still hear the occasional, "You know it's fake, right?"  Doesn't bother me in the slightest.  So is a sitcom but we still watch those, and no one seems to mind.  WOW, Women of Wrestling is a wrestling show unlike any other.  It's almost completely made up of female wrestlers and managers.
WOW is the evolution of the 80's classic GLOW, The Gorgeous Ladies of Wrestling, created by David McLane.  He started GLOW, and with the help of Jeanie Buss, brought WOW to AXS-TV.
Season 1 debuted last winter and was a huge success. It introduced a whole new alternative wrestling show that is one of a kind.  WOW is all about characters that are bright and colorful and pretty much ripped straight out of the comics.  I'm guessing that is why these wrestlers aren't called Divas or Knockouts but SUPERHEROES!
When Season two was about to film in Los Angeles back in May, I had the fortune to go and watch the filming of 8 episodes of two nights.  Not only did I get to see these superheroes in action, but I also got to sit down and talk with a lot of them.
Season 2 of WOW Women of Wrestling returns to AXS-TV, Saturday, September 7th at 7pm.
In the meantime sit back and meet the WOW Superheroes and Super villains!
TEAL PIPER
This was an interview I wasn't expecting!  Teal Piper is the daughter of the late Rowdy Roddy Piper.  She is debuting THIS SATURDAY(August 31st) for ALL ELITE WRESTLING but will make her WOW debut at the end of season 2.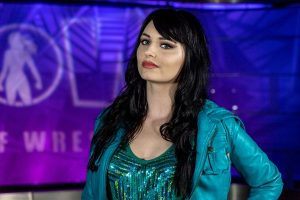 JESSICA HAVOC
Great conversation about not only season 2 of WOW but also her beginnings in wrestling, videos games, and a lot more!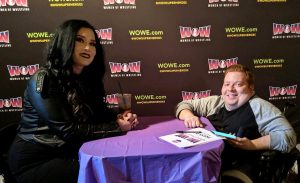 SERPENTINE
I'm pretty sure she wants to kill me.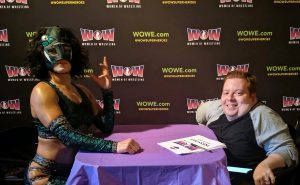 FAITH, THE LIONESS
Faith is new to wrestling, but I have no doubt she is going to go far.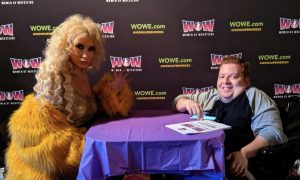 TEAM BULLY BUSTERS
This interview is very special.  In it you'll hear about overcoming suicide and bullying.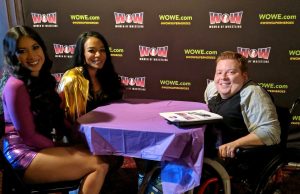 JESSIE JONES
Jessie Jones is going to tell you how she plans on Making Wrestling Great Again!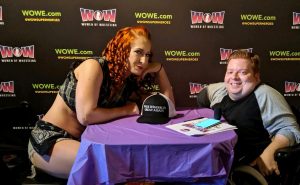 ODIE, THE REF
Odie lays down the law in the ring!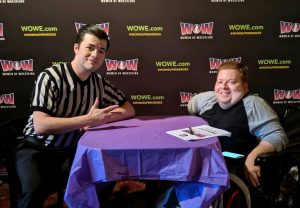 EYECANDY
Eyecandy isn't someone you will see during season 2 because while wrestling outside of WOW, Eyecandy broke her neck.  She will be ok and is hoping to return to WOW by season 3!  Wrestling sure is fake…
THE DISCIPLINARIAN
Follow the rules or you'll get the expulsion!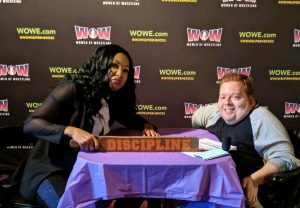 THE DIXIE DARLINGS
These two love to fight.  Just for funsies.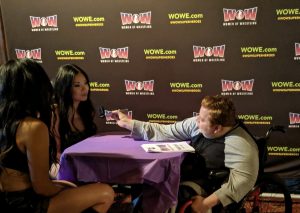 THE PSYCHO SISTERS
These two may have been my favorite interview.  They were everything the name suggests.  I'm lucky to still be breathing.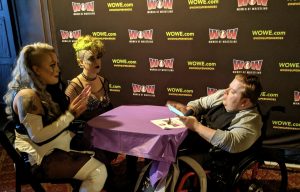 Sophia Lopez
Sophia Lopez is the worlds greatest attorney, and she is bringing top talent to WOW, including Serpentine!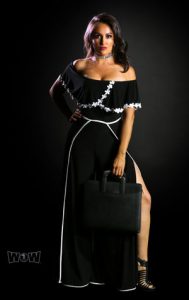 ANDREW SIMON
Andrew Simon is the CEO of AXS-TV FIGHTS.  He has a great love of wrestling and even felt the chop of Tessa Blanchard.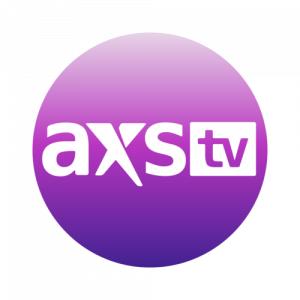 DAVID MCLANE
David is the creator of WOW and the original GLOW.  This is the second time I've been lucky enough to chat with him.  His excitement for women's wrestling is contagious.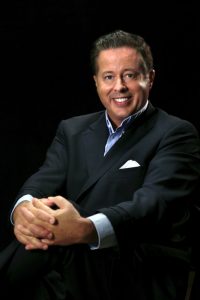 To find out more about WOW Women of Wrestling go to wowe.com.